We are looking at 2013 to be a great year. We hope everyone will come into the library and get to know the staff and get a library card of you don't have one yet. There is no charge for your first card and a $5.00 charge for each one after that. You must be 6 years of age to get a card and have your parents permission. With your card you can check out up to 10 books, and 6 movies, unless there are restrictions on the card.
Director-Richard Brookman
Assistant Director-Tammy Dickey
Librarian/Interlibrary Loan-Dora Lynch
Librarian/Children's Librarian-Cesilia Enriquez
Student Help-Alesha Owens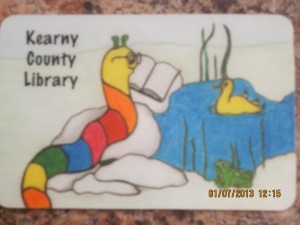 Get your library card today!